About "Platform Future"
Platform Future was introduced for the first time at YPAC 2013, because in past YPAC sessions many delegates had called for a group that collects all ideas and results from the committees. During YPAC 2014 we decided to keep Platform Future as a permanent activity of the YPAC project to keep up the work between the sessions, especially on the national level.
Aims
The first aim of the new group was to develop a concept to facilitate and to optimize the collaboration between YPAC and politicians. Based on this concept (i.e. the transnational network that has meanwhile been established) convertible resolutions are transmitted to politicians and Platform Future delegates go and speak to them about their ideas. The process and the results of these contacts are documented at the beginning of each YPAC session.
A second aim is to make YPAC visible and well-known in the home towns of all participants.
Tasks
Platform Future delegates stay in contact throughout the year and most of their work is done in the time between parliament sessions. They are responsible for presenting YPAC topics to politicians and the general public. Therefore, they present YPAC resolutions to authorities in their home town, meet politicians and decision makers, and work at improving public relations. The work of this group is a basis for the topics and ideas of the coming YPAC sessions.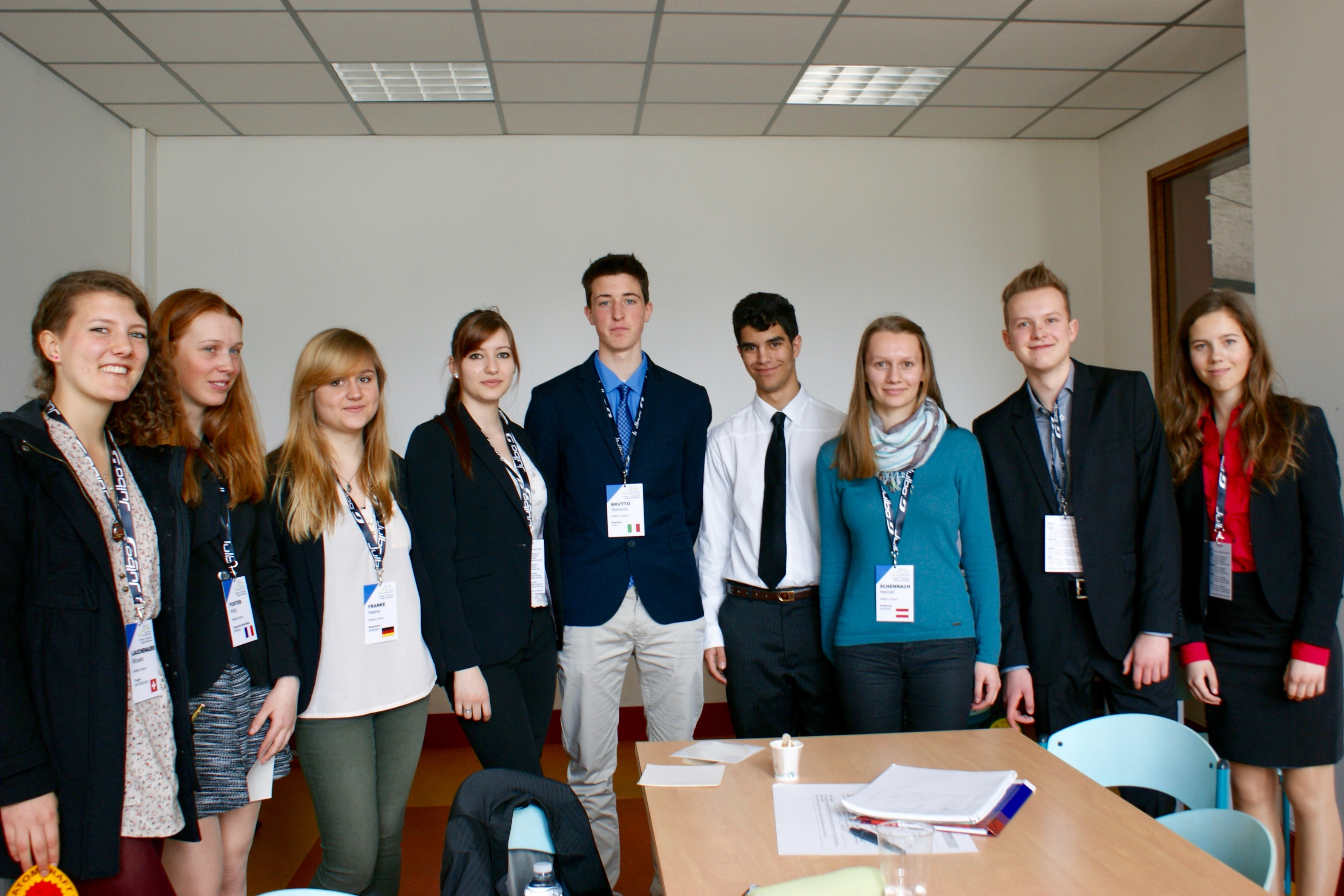 The Platform Future Team of Chamonix 2014